Grow Your Business using 3 Prevailing Strategies
An article by
Firoz Patel
Last updated on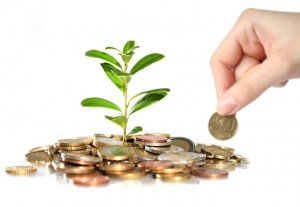 As a business owner, you have a vision for what you want to do and accomplish with your business. When you are first starting out on this new venture you will compare where your business is now to where you want it to be down the road. Once this journey actually takes off and your business is more than an idea (it is real and standing on its own), your vision is bound to evolve. Always remember that being an entrepreneur requires you to keep an open mind and adapt to changes in the business world, because change is inevitable.
Before I started my first business, I had an idea of how I wanted it to work, and only once it got off the ground did I realize its true potential. From my experience as an entrepreneur in the online payments industry, I have learned to continually adapt to the constant changes that occur, not only in the payments industry, but with technology as well. What I have also learned from my experiences with merchants is that the potential for growth in this industry is real. So, if you want to grow your business, in any market, here are three prevalent ways to do it.
1. Develop New Products
If you want to grow your business you will have to adapt to its industry's advancements; this goes without saying. But it also means that sometimes you'll have to add to it as well. Consumers are today overwhelmed with information as there are an abundance of different businesses offering various products and services to fit their needs. Due to this, instead of offering them more of the same, it makes more sense to give them something new. Developing new products that adapt to consumers' behavior will help you increase your customer base and grow your business. Of course this is easier said than done, but being creative and innovative keeps your business modern and ready for industry change.
2. Technology
One of today's major business elements is technology. The advantages that technology can provide, not only to you as an entrepreneur, but to your customers, is definitely something to consider when you want to grow your business. Through the experiences I gained in the online payments industry, technology is chief among them. It has reached out and opened many doors for business owners and consumers all around the world. If you look into the types of technology that are relevant to your company, you may very well be able to grow your business in a way that you have yet to consider. If you're looking to attack a new niche, product, or even customer base, but don't know how to go about it, technology can aid in your approach and execution.
3. New Markets
With the resources available to all the world's territories (thanks to technology), today there are many new markets for your business to enter. The benefits to expanding into these markets is twofold: they can help grow your business through reach and positioning. Many of these newer markets have yet to use the products and services that you are providing, thus this is an excellent opportunity that offers your company untapped potential. By researching the various emerging markets specific to your niche, you are literally opening a door to a whole new world.
Keeping up with current business trends will not only expand your market intelligence thereby making you a better entrepreneur, but it will allow your business to be ahead of the curve and reach its full potential, and possibly, even exceed expectations.
More Related In-depth Articles:
3 Crucial Mistakes to Avoid When Starting a Business by Firoz Patel
Regardless of the resources you have at the outset, starting a business is a difficult task, and no matter what, you are bound to run into some hurdles along the way. No one is perfect, not even entrepreneurs; mistakes can happen – you just have to learn from them. In this article, the author shares three mistakes that you can learn about prior to making them, so read on to avoid common errors before you start your business.
Why Do Business in Emerging Markets?  by Firoz Patel
Understanding your market is one of the most critical elements for developing a successful business. As a business owner, you want to maximize your business' potential. That is why doing business in emerging markets is an important option to consider. In this article, the author discusses why emerging markets can be beneficial to your company, and explains the competitive advantage you stand to gain.